Case Studies
Success stories from some of our members
Dechert – Farrar's Building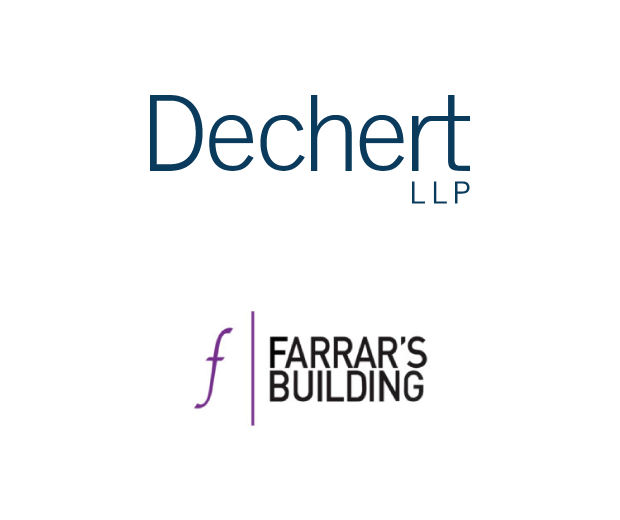 Mr and Mrs E had an adult daughter who had a number of pre-existing health conditions. In 2019 she had emergency surgery and was recovering from that when she sadly passed away.
The post-mortem recorded an excess of painkillers in her blood and resulting organ failure. Mr and Mrs E felt from the pre inquest that the outcome was set to record that an overdose was the cause and that this may have been deliberate, due to the options open to the coroner and the attitude of the Hospital Trust
Mr and Mrs E were not happy with this as they were sure their daughter had not taken an overdose and had given no indications or thoughts of taking her own life as she had plans to go shopping with her friend on the morning of her passing. Mr & Mrs E carried out their own research into the medication their daughter was prescribed and, were extremely concerned about the very high dosage of painkillers she had been prescribed along with other medications.
With the help of Bristol Law Clinic, they set about reviewing the evidence and it soon became apparent that this was a complex case. After a successful application to Advocate the case was taken on by Ryan Ross at Farrar's Building who set to work preparing the case for the inquest.
Given the complex medical history, a detailed statement was required from Mrs E. Counsel applied for solicitor assistance through Pro Bono Connect and the case was taken on by a team at Dechert consisting of Caroline Black and Craig Watson.
The team worked tirelessly with Mr and Mrs E to put together a detailed statement outlining their daughter's life and situation. The whole team attended the hearing in August 2021 where the statement was presented along with evidence about the dosage of medication provided.
A number of issues were raised, and the coroner recorded a narrative verdict which was one that all parties agreed, removing the presentation of a 'prescribed' outcome. Further, the medical professionals involved pledged to review their prescribing procedures to prevent future issues for other patients.
Mr and Mrs E felt that without the support of their legal team they may not have achieved this outcome and that their daughter would not have been able to leave a legacy for the future: ensuring others in a similar situation as regards to medication are monitored more closely.
Mr and Mrs E said "the whole team were brilliant. Ryan was amazing, so patient, understanding and supportive. He made us feel safe and did our daughter justice. Craig and Caroline guided us through the case carefully and made sure our daughter was at the centre at all times." Of Pro Bono Connect they said "It made a massive difference. The team worked really well together, and the connection was seamless. All the pieces fitted together."
Caroline Black and Craig Watson of Dechert said "We are grateful that Mr and Mrs E trusted us with their case, and we are glad to have helped them in some small way through this difficult time to achieve an outcome that hopefully allows them to remember their daughter as they would have wished. We would also like to thank Mr Ross for his invaluable insight and advocacy skills which contributed enormously to the positive outcome achieved."
Ryan Ross of Farrar's Building said "It is with deep regret that those in the position of Mr and Mrs E often must represent themselves in what can be profoundly sad and emotive proceedings. I am grateful to Mr and Mrs E for trusting me to assist with their case, and I remain indebted to Caroline Black and Craig Watson at Dechert for their industry and support. It would not have been possible to build the legal team that we did – nor to make a difference in the lives of Mr and Mrs E – without the opportunities created by Pro Bono Connect."
Pro Bono Connect is the only scheme that enables solicitors and barristers to be matched to work on cases together pro bono. This collaboration between lawyers ensures that the client gets the best possible service.
Dechert – 4 Stone Buildings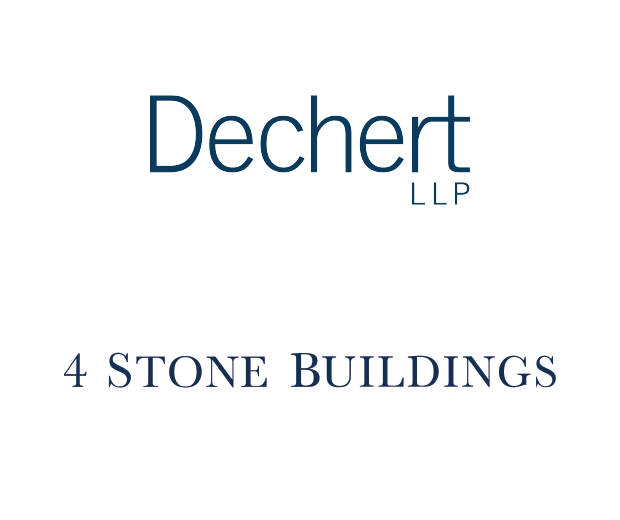 The clients found themselves the subject of a fraudulent online transaction which left them at risk of losing a large sum of money.  They commenced litigation but the matter soon became too complex to proceed as litigants in person.  With the support of Advocate they obtained initial assistance from barrister Daniel Kessler of 4 Stone Buildings.  As the case progressed, counsel sought solicitor assistance through Pro Bono Connect.
This request was answered by a commercial team at Dechert led by former partner Simon Fawell, who has since moved to Signature Litigation.  They, along with counsel, were able to review the case and strategy and progress matters substantially.   Before the first case management conference, a suitable settlement was reached in summer 2021 following a mediation.
The complex nature of the case made it very stressful for the clients as litigants in person.  The fantastic support they received from counsel made a huge difference both to the case and to their circumstances overall.  They were extremely impressed at the level of contribution made by the team at Dechert knowing they were working pro bono.  They were highly professional, considerate and supportive throughout.
Mr Y says that without the whole legal team on board, they would not have been able to continue with the claim.  Of Pro Bono Connect he said ".. it is an amazing service.  Victims of fraud do not have the means or the ability to conduct a case like this alone, so a service like this is vital."  Of his legal team he said   "I am amazed at how hard all the lawyers worked without charge.  They were fantastic."  He went on to say that the various different contributions to strategy and planning really helped to find a way forward.  He feels he has learnt a lot from this collaboration.
Simon Fawell  said  "It was great to get a result for two clients who had been the victims of fraud and, without pro bono assistance, would simply have been unable to pursue their claim. We were delighted that Pro Bono Connect was able to facilitate this."
Daniel Kessler of 4 Stone Buildings said "It would not have been possible to agree to help my two clients without support from Simon and his team at Dechert. Thanks to Pro Bono Connect for putting us in touch".
Pro Bono Connect is the only scheme that enables solicitors and barristers to be matched to work on cases together pro bono.  This collaboration between lawyers ensures that the client gets the best possible service.
Henderson Chambers – Bryan Cave Leighton Paisner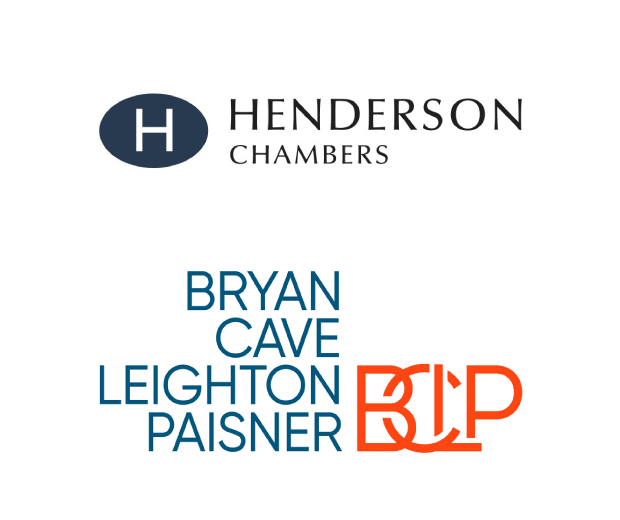 In 2010 Mr K set up a small business that manufactured and installed heat pumps. To meet growing demand for the company's services, the company marketed a new franchise business model following which Mr A entered into a franchise agreement with the company.
The company had new investors, and Mr K eventually left the company in April 2017.  The company collapsed in April 2018.  Sometime after this, Mr A brought a claim against Mr K for fraudulent misrepresentation on the basis that he had relied on a series of fraudulent misrepresentations made by Mr K, including as to the training which he would receive as a franchisee.  This claim was disputed by Mr K, who had prepared a detailed training programme and kept all the records of the training provided to all franchisees.
At the time Mr A brought the claim, Mr K was not working.  He was going through a divorce and had returned to living with his mother. His opportunities were further limited by the onset of the Coronavirus pandemic.  He did not have the funds to pay for appropriate legal advice to defeat the claim against him.  He attempted to file a defence and apply to strike out the claim without success.
Mr K was receiving regular legal correspondence from Mr A's legal team and feeling extremely vulnerable and pressured.  The situation was emotionally damaging.  Mr K applied for legal help through Advocate and was assigned support from pupil barrister Ben Norton at Henderson Chambers. After initially assessing the case, Ben sought solicitor assistance through Pro Bono Connect and the case was accepted by a team led by Fiona Boyle at Bryan Cave Leighton Paisner (BCLP).
BCLP and Ben Norton worked tirelessly with Mr K to gather further evidence and prepare for trial, including making two successful interim applications to make good deficiencies in Mr K's defence and witness statement which were prepared without the benefit of legal advice.  After a trial in March 2021, the claim against Mr K was dismissed and an order for Mr K's costs as a litigant in person and pro bono costs, payable to The Access to Justice Foundation, was made.
This was a fantastic outcome for Mr K and a huge relief. He now feels he can look forward to the future without the worry of the pending court case, and the stigma of being accused of fraudulent misrepresentation.  The case has also had an impact on his elderly mother who has supported him throughout.
Mr K said of the barrister Ben Norton "he was extremely thorough…very clear and helpful….and kept me positive throughout".  Of his legal team at BCLP he said "they were phenomenal, they left no stone unturned and worked tirelessly, going over and beyond".
Mr K said of Pro Bono Connect "it is an invaluable facility.  Without the support of both barrister and solicitor such progress would have been impossible.  It shows the legal system in its best light.  I am so thankful."
Fiona Boyle of BCLP said "we are delighted to have been able to work with Ben Norton of Henderson Chambers to assist Mr K in navigating the often complex court proceedings and in achieving an order dismissing the claim against him. The Pro Bono Connect scheme offers a fantastic opportunity for us to collaborate with barristers and assist those who need it most. We also hope that the pro bono cost order obtained in favour of The Access to Justice Foundation will assist the overall effort to provide practical access to justice to those unable to afford legal help."
Ben Norton of Henderson Chambers said "I first became involved in the case through Advocate. However, in light of the nature and extent of the work required, it quickly became apparent that the client needed further assistance from both a barrister and solicitors. Pro Bono Connect made this possible. The scheme worked seamlessly. I was matched with an exceptional team from BCLP and we obtained an excellent outcome for the client at trial. Highly recommended."
Pro Bono Connect is the only scheme that enables solicitors and barristers to be matched to work on cases together pro bono.  This collaboration between the lawyers ensures that the client gets the best possible service.
Arnold & Porter – Coram Chambers – 3 Verulam Buildings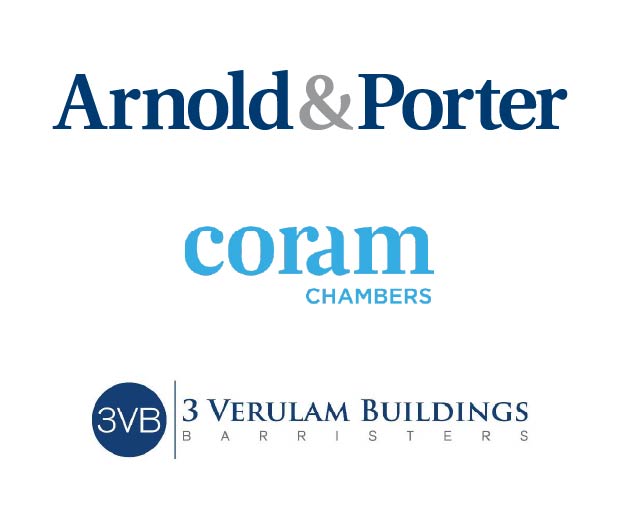 This case illustrates how Pro Bono Connect can be used by both barristers and solicitors to both make and receive requests.
Mrs K and her husband were joint shareholders in a small family company. Mrs K was due dividends from the company based on a 25% share.  The couple separated in 2014.  A couple of years later, Mrs K was now a single parent with a young baby.  Although she was in financial difficulties, she had never received any dividends from her shareholding.
Mrs K attempted to negotiate payments from her former husband, who was the sole director of the company, but without success.  She then tried to obtain advice to start court action but found it difficult to access an advisor with the relevant legal experience.  She was unable to afford effective legal advice. Acting as a litigant in person she was able to issue a claim but this was unfortunately not fully pleaded, and did not include the limited company as a defendant. At an early hearing, the claim was at risk of being struck out unless fully pleaded Particulars of Claim were filed.
With the help of a family friend she was able to access some advice from James Potts, a barrister at 3 Verulam Buildings. He assisted by settling Particulars of Claim and an application to join the Company as a defendant to the proceedings  Through Pro Bono Connect he requested assistance from solicitors to prepare the application for hearing and pursue the claim for unpaid dividends which ran into thousands of pounds.
The case was accepted by Jane Wessel at Arnold & Porter who successfully negotiated a payment for several years of unpaid dividends in excess of £30,000.  Other dividends remain in issue and under negotiation, with the firm continuing to assist.
Alongside the claim, Arnold & Porter also assisted Mrs K in instigating divorce proceedings which are currently pending conclusion. They used Pro Bono Connect to obtain advice from a barrister at Coram Chambers on Family Law.
Upon conclusion of the divorce and payment of the remaining dividends, any outstanding disputes between Mrs K and her former husband will be concluded.
Mrs K said of her legal team "they were very supportive, extremely helpful.  Always quick to reply and explained everything.  Very happy"
She said of Pro Bono Connect "It is a brilliant idea.  I don't know where I would be without the support of both solicitor and barrister.  I would never have been able to instruct such a prestigious firm.  I am really grateful."
Jane Wessel at Arnold & Porter said "Arnold & Porter has established one of the world's leading law firm pro bono programs. Our pro bono commitment is key to who we are and is one of the reasons many of our lawyers have made their professional home here. We are passionate about pro bono in the London office and we really value our relationship with Pro Bono Connect.  It is a great pleasure to work with Mrs K to vindicate her rights."
James Potts of 3 Verulam Buildings said "Pro Bono Connect is a fantastic resource, helping solicitors and barristers work together to offer pro bono clients much more than they could individually. I would strongly recommend it to anyone with a suitable pro bono case. 3VB and I are delighted to have been able to assist Mrs K."
Pro Bono Connect is the only scheme that enables solicitors and barristers to be matched to work on cases together pro bono.  This collaboration between the lawyers ensures that the client gets the best possible service.
5RB – Eversheds Sutherland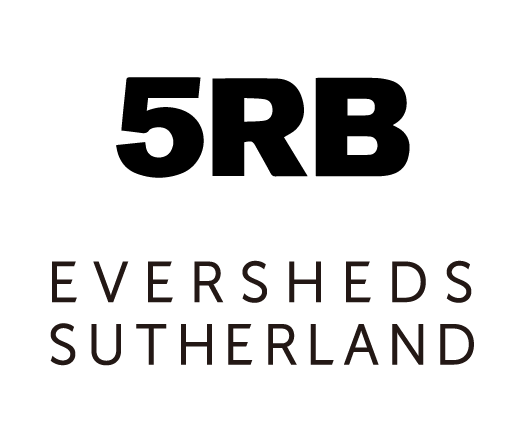 Mr C was suffering from PTSD as a result of significant events in his life. In 2011 he was referred for medical evaluation by his insurance company.  A psychiatric report was commissioned by the defendant on behalf of the insurers.
In 2013 it appeared that a copy of the report had been disclosed by an employee at the defendant company to an acquaintance of Mr C without his permission. 
This unlawful disclosure not only breached data protection laws but also caused immense distress to Mr C.  He initially took the matter up with the defendant and subsequently the Information Commissioners Office but without success.
Eventually he sought legal help through Advocate and the matter was taken on by John Stables at 5RB Chambers.  The barrister sought solicitor assistance through Pro Bono Connect and was matched with Eileen Weinert at Eversheds Sutherland. 
Negotiations with the defendant's solicitors were unsuccessful and litigation became necessary.
Proceedings were commenced and the matter settled by consent in November 2019 with damages payable to Mr C.
The whole situation was extremely stressful and difficult for Mr C not least because the defendant seemed unwilling to co -operate.  As soon as 5RB and Eversheds Sutherland became involved the case began to move at pace and reach a speedy resolution after many frustrating years.
Mr C said of his legal team "Eversheds were amazing, they handled everything expertly, I was extremely well looked after.  The barrister, John, was unbelievable.  I can't thank them enough."  He said of Pro Bono Connect "it was invaluable.  Without the ability to get a legal team like this together, I would not have had any representation."
Eileen Weinert of Eversheds Sutherland said "it was enormously satisfying to be able to provide Mr C with legal assistance on this matter which had caused him such distress, to be able to obtain damages which went some way to compensating him for that distress and a costs order payable to the Access to Justice Foundation, a very worthy cause. We were delighted to be connected by Pro Bono Connect with John Stables at 5RB and to work with him on this case."
John Stables at 5RB said "Being able to help a client who would otherwise be on their own is a great feeling.  Eileen Weinert and I righted a wrong for a client who had nowhere else to turn.  That result, including a contribution to pro bono funds to assist others, is wonderfully fulfilling.  I am grateful to Advocate and Pro Bono Connect for the hard work they do allowing people access to justice they could not otherwise have."
Pro Bono Connect is the only scheme which enables solicitors and barristers to be matched up and collaborate on pro bono cases together for the benefit of the client.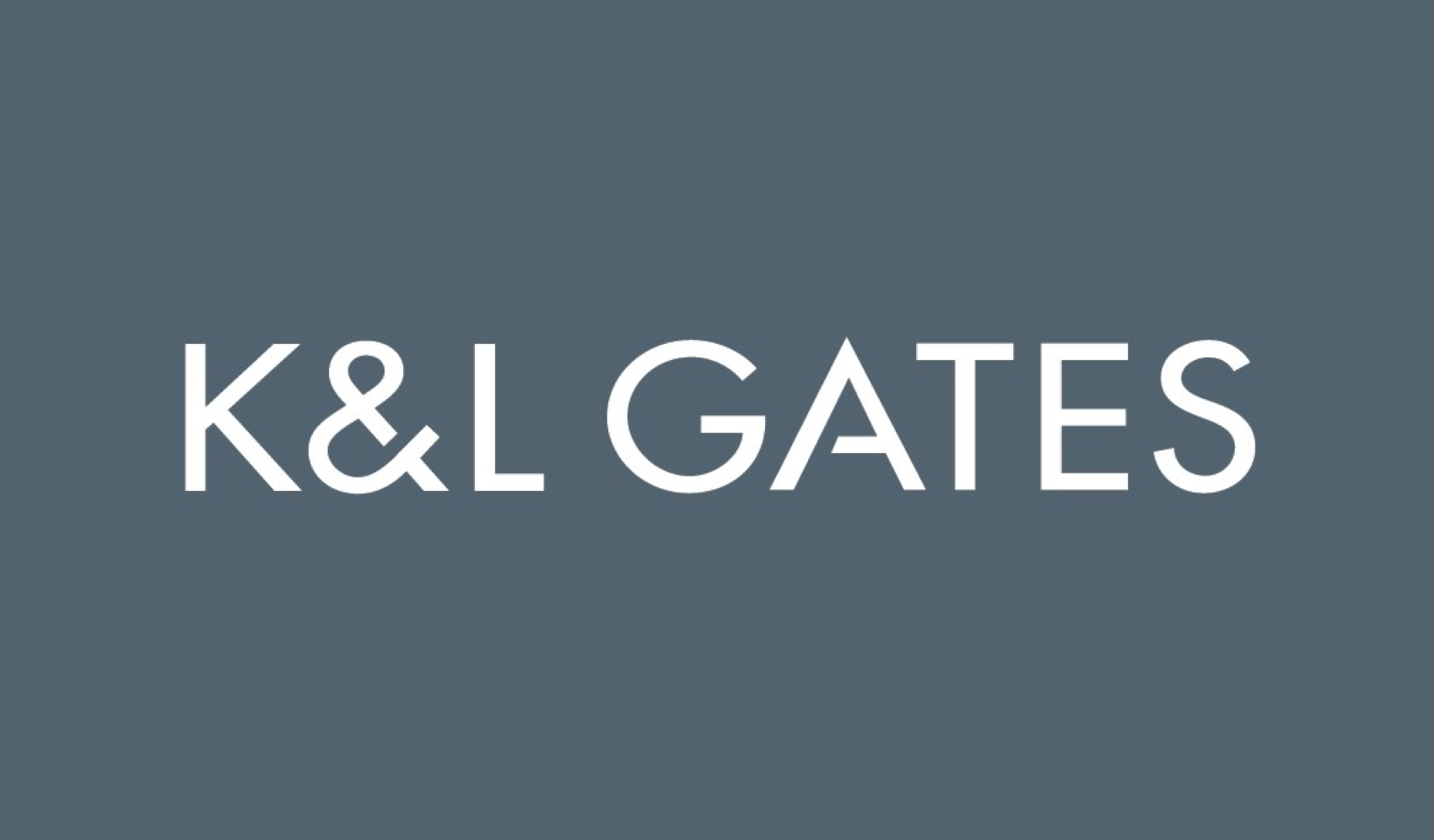 The Pro Bono Connect scheme has worked very well for us. It makes so much sense for solicitors and counsel to have a formal referral structure like this in place. The referral process has been made as quick and simple as possible, which really helps. We have used the scheme successfully on three occasions so far, summarised below.
The first was a barrister request for assistance for a client who had lost his savings in a company of which he had been a director and who was now being falsely accused by the liquidators of misfeasance in relation to the whereabouts of a large number of stock items to the value of approximately £500,000. The matter was to be tried six weeks from instruction which meant that not only was it a worthy cause and within our area of expertise but also it had a finite timeframe. The client had been self-representing for several years and his case documents had not reassured the liquidators. We assisted counsel in filing an amended defence and then spent many hours with (and without) the client collecting the evidence into a comprehensive witness statement to trace and explain the journey of each item. This resulted in a negotiation culminating in the liquidators withdrawing the entire claim just three days before the trial and without seeking payment of legal costs. The client was understandably relieved and very grateful for our assistance.
The second was a barrister request for a one-off piece of advisory work on an information-sharing agreement for a major national charity. Although the request came via counsel, hence the use of the scheme, it was in fact a request for direct solicitor assistance without counsel's involvement. In that respect it was atypical, but very useful from our perspective. We were able to strike up a relationship with the charity's GC whilst performing the work and we are now under consideration for future pieces of work for them.
The third was a solicitor request for assistance with the defence of an unfair dismissal claim in the Employment Tribunal on behalf of a charity which had dismissed an employee for inappropriate behaviour. Counsel's assistance was required to review witness statements and represent the client at the hearing. Ultimately the matter settled favourably for the client. It was brilliant to be able to obtain counsel's assistance so quickly and easily.
Anna Boase, One Essex Court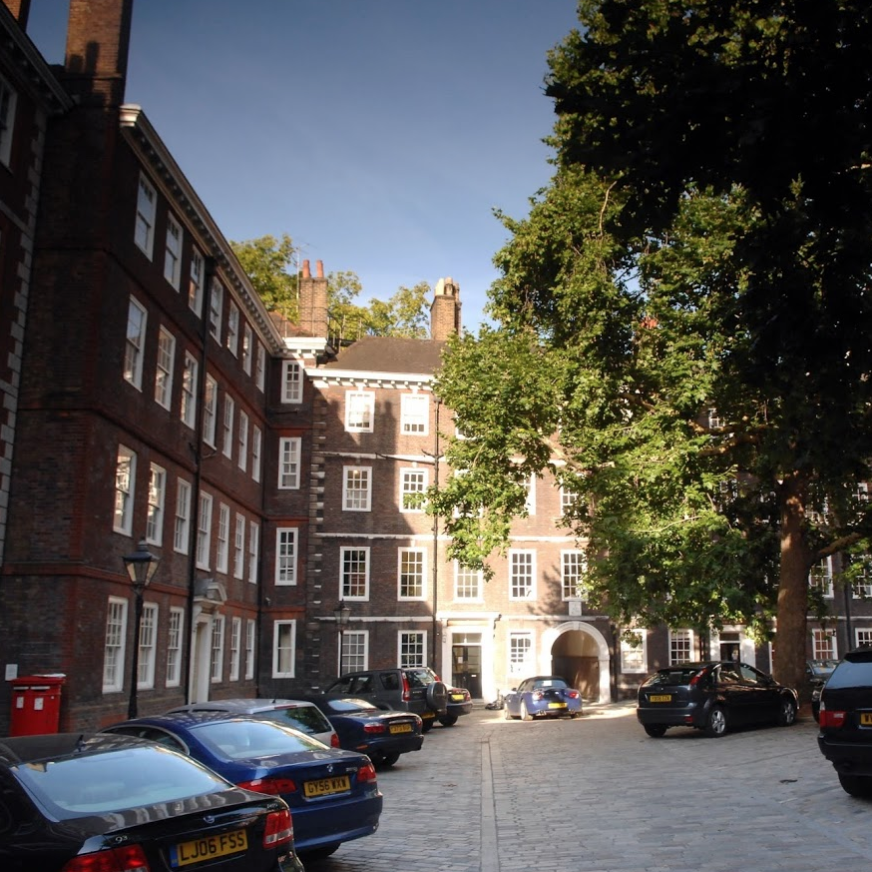 In September 2015 I volunteered to give some advice through the Bar Pro Bono Unit. I met the client and saw that, as well as advice, he really needed representation at a four-day trial starting in mid-November. I offered to act, if a solicitor could be found. One of the pilot firms involved with Pro Bono Connect quickly agreed.
Our client was former director of a "two man" company which had traded in the antiques business.  When the company went into liquidation the stock list did not match the physical stock remaining in the company's possession. The liquidator brought misfeasance proceedings against the former director, claiming £500,000 from him personally as the value of the apparently "missing stock" on the assumption that he had disposed of it.  In fact, the mismatch was caused by flaws in the process of listing the stock, but this had never been properly articulated.
As a team the volunteer solicitors and I represented the client for about a month.  We served an amended Defence and a new witness statement, which set out his case more clearly than at any point in the three years in which he had been a litigant in person.
The process of obtaining instructions, producing a proof of the client's evidence and reviewing his documents was challenging; it was invaluable to have the help of a firm to get them in order. Within the firm, it was handled by relatively junior solicitors who I think benefitted from the experience of preparing for trial and having greater responsibility for carriage of the litigation than would normally be the case.
The newly strengthened defence and the threat of a pro bono costs order if successful changed the dynamics of the litigation completely. Shortly before trial, the claim was dropped without any payment by our client and without any order as to costs. Although this particular case did not involve direct advocacy experience, it was very satisfying to achieve such a great result for the client.
Please note that pro bono connect is unable to accept cases directly from the public. It operates a referral system to match barristers and solicitors on existing pro bono cases
For information as to how to find a lawyer, please visit the Advice Now website
To read our privacy notice for compliance with GPDR, please see our Privacy Policy page